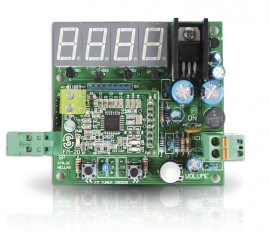 .
.
.
.
.
This small device is a complete FM receiver with perfect reception of all frequencies in FM radio band (87.5-108MHz). The frequency tuning is very easy due to four bright red 7 segment LED displays and two tactile switches for searching the band.
Upon the preferable station music, user can store the frequency into the internal EEPROM for retention in case of power failure, by pressing simultaneously these buttons. The frequency searching is made in two different speeds (fast and slow) for coarse or fine tuning, with a special indication of each operation.
The integrated audio amplifier can deliver up to 1 W of acoustic power at 8 Ohm loudspeaker, which is satisfactory enough even in a crowded lift's cabin. The audio is controlled at the desirable volume by a small trimmer resistor.
STAGE's SG-RADIO BOARD can be very easily installed to any type of lift installation, adding to the total image of the elevator and giving an elegant feeling during cabin's travel.
Technical Features
Small PCB, with bright LED displays for frequency indication, with digital search and last station memory.
Independent operation, with just 2 external connections: a power supply and a small loudspeaker.
High sensitivity FM receiver, with optimum reception even at under-ground floors.
Two buttons keyboard and two-speed search can navigate the user very quickly into all FM band.
Can be installed to any lift installation for upgrading the total look.
Power supply
Operating voltage:
12 ~24 VAC – DC
Maximum current absorption:
100mA
Audio
Output:
1W at 8Ω
Storage
Memory:
Internal EEPROM for last station frequency storage
FM Receiver
Band:
87.5-108MHz, digital search and station storing, station memory retention upon power failure
δ
δ
Fast and Easy installation
in any Lift Controller !

Your ELEVATORS GENIUS partner !

Are you an "Elevators Genius"?
Register your e-mail address
and be the first to receive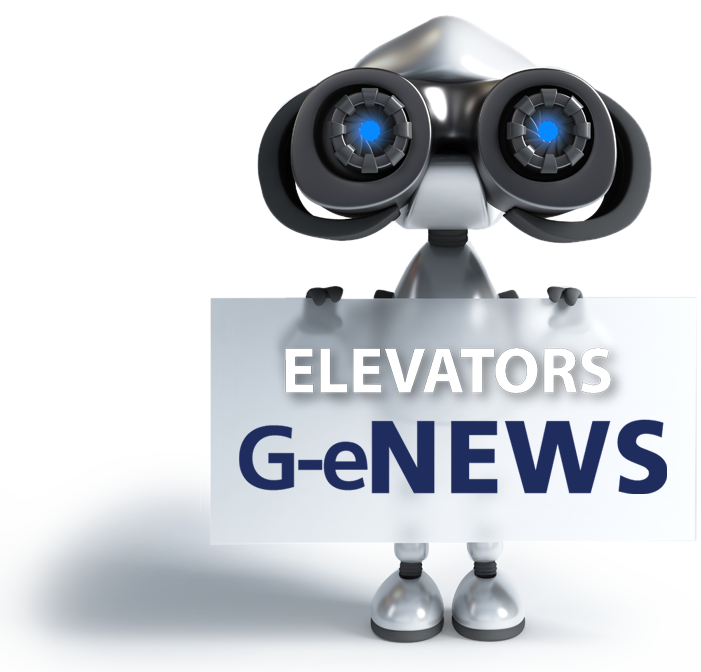 our latest updates !
Login to Sta.Ge HELLAS
VIP area
Design
Ι
I
Produce
I
Ι
.
Offer
High Quality Products & Services