Serial Communication System SG BUS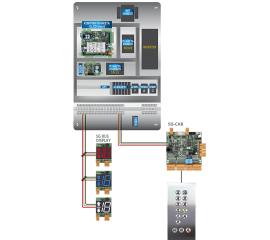 f

SG-BUS is a serial communication system which greatly reduces the installation time and the number of wires required, while increasing the overall safety level of the entire lift installation. The SG BUS uses only 3 wires for displays, calls, indicator arrows etc. and includes message announcements and music preferences of your choice in memory.
Advantages

MINIMIZATION
OF CONNECTION CABLING
SG BUS serial communication system for lifts uses only three wires while decreases installation time and costs. You can now forget the several wires that you used to connect the lift peripheral devices.SG BUS allows the lift control panel to communicate with all kinds of peripheral devices (indicator arrows, calls, announcement/music units, LCD displays etc.), using only three wires. You only plug-in the cable connectors and you are ready!
VARIETY OF PERIPHERAL DEVICES
SG BUS serial communication system for lifts allows the connection of a great variety of peripheral devices. Modern and multi-level installations ask for floor indicators, announcements with music, LCD displays, exclusive V.I.P. function with RFID user identification (access card), disabled persons functions and many more… which are all connected using only three wires!
EASY, RAPID AND ERROR-FREE
INSTALLATION
SG BUS serial communication system installation is easy and quick. No specific training is necessary and thanks to its design it prevents errors during the installation.
COMPATIBILITY WITH
EL.CO SMART LIFT CONTROLLER
The combination of these two systems: EL.CO Micro/Elco Smart lift controller and SG BUS serial communication system, provides the highest functional reliability and versatility available in lift market today! Upgrading an existing EL.CO Smart installation with the SG BUS serial system, provides radio, music playlists, extension using three wires, installation of floor indicator displays (in red, blue or white) etc. The overall cost for such an upgrade is low, considering the fact that no external devices are used (radio, announcement devices, etc.) and you need much less time to complete the installation.
INDUSTRIAL DESIGN
SG BUS serial communication system is designed for industrial use. Modern electronic devices and a sophisticated communication protocol make the system virtually invulnerable. Once you install it, you forget it!
Your ELEVATORS GENIUS partner !

High-tech serial communication system (lin-bus type)
Uses only three cables between lift control panel and car/landing operating panels
With three cables can control indicators, automatic doors, photocell, button of opening/closing the door, calls operation etc.
Protected system from shortcuts
Plug-and-play system
Bright display indications
Sound signals during lift's calls, floor's change, going up/down (optional via lift controller's programmer)
Built-in system of mp3 player, radio receiver and sound notifications (adjustments via lift controller's programmer)
Ability to store radio station frequencies (in lift controller's programmer)
Indication of lift's condition in the display: Operation – Service – Installation
Indication of error code in the display in case of failure
Display available in three colors: red-blue-white
Easy installation
Interface circuit board that converts serial communication to "one button" (for economic solutions)
Interface circuit board that converts serial communication to abcd (binary code), arrows, indicators and calls buttons

Are you an "Elevators Genius"?
Register your e-mail address
and be the first to receive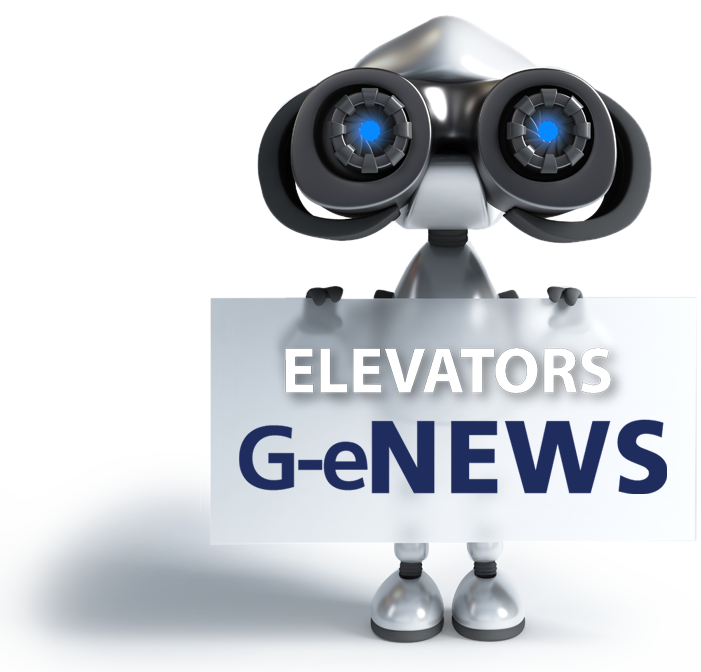 our latest updates !
Login to Sta.Ge HELLAS
VIP area
Design
Ι
I
Produce
I
Ι
.
Offer
High Quality Products & Services