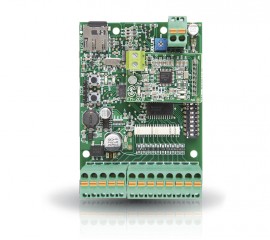 A very sophisticated and well designed PCB which offers elegance to the lift installation, supporting any audio announcing to the passengers' cabin. With the added-on features, can cover floor stop messages, radio music during the travel, special advertisement messages in different languages and high music quality from a plenty of memory stored music MP3 files. With an 8 positions DIP switch, the user can make adjustments for the operation of the board, like assignment of underground floors, semi-floor, language selection, music from radio receiver (optional) or from memory card and others. A 1W audio amplifier with adjustable audio volume is responsible for adequate audio covering of cabin's area, even if it is crowded. This board is ideal for a cheap but quality add-on to any old installation since it is an independent plug 'n' play device.
Technical Features
Modern design for high quality audio reproduction of music, radio and announcing messages.
Covers all demands of any installation for addressing floor announcements with supported grey code inputs for up to 16 stops or one-to-one inputs for up to 8 stops.
Data retention into a micro-SD flash card with a maximum of 64GB storage capability.
Built-in MP3 decoder offers a perfect fidelity for music reproduction.
1W audio amplifier covers the needs of a crowded cabin, with adjustable audio volume.
Optional FM receiver supports radio music covering during cabin's travels.
User can make adjustments for specific operation of the board through a DIP option switch
Fast and easy installation in any lift controller
Power supply
Operating voltage:
12~24V V AC ~DC
Maximum current absorption:
100mA
Audio
Output:
1W at 8Ω
Storage
Memory:
Up to 2GB micro-SD flash card
Messages
General:
Floor announcement messages, advertisements, special announcements
Music:
Stored MP3 music files, Radio music stations
FM Receiver
Band:
87.5-108MHz, digital search and station storing, station memory retention upon power failure
Inputs
Grey Code:
Optocoupled, up to 16 stops
One-to-one:
Optocoupled, up to 8 stops
Special:
Optocoupled gong input
δ
δ
Fast and Easy installation
in any Lift Controller !

Your ELEVATORS GENIUS partner !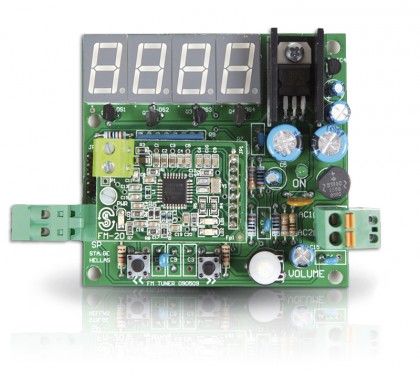 SG RADIO: A complete FM receiver with perfect reception of all frequencies in FM radio band.

Are you an "Elevators Genius"?
Register your e-mail address
and be the first to receive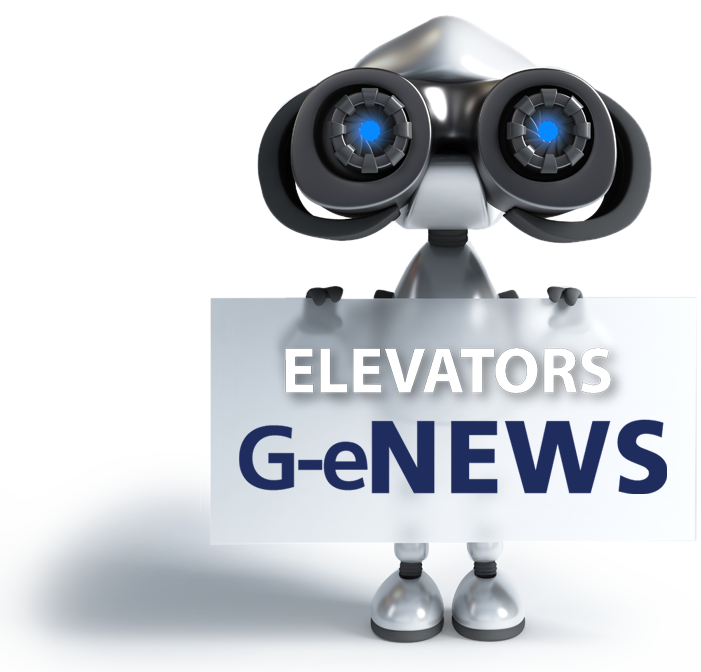 our latest updates !
Login to Sta.Ge HELLAS
VIP area
Design
Ι
I
Produce
I
Ι
.
Offer
High Quality Products & Services