GM412 Car Top Inspection Box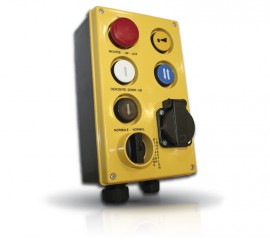 GM412 Car Top inspection box by the Italian company Giovenzana International B.V. High quality materials and ergonomic design.

Fully Compliant with:
EN81-1/2, EN60068-2-6, EN60068-2-27, EN60068-2-2, IP54.

Resistant to vibration and shock:
Made of durable thermoplastic material, offer double insulation
Completely compatible with the laws and directives for lifts
Advantages

1 Up push button -2NO -1NC
1 Down push button -2NO -1NC
1 Alarm push button -1NO
1 Common push button – NO
1 Cam switches 1-2
Changeover switching -3NO +3NC
1 Schuko socket outlet 16A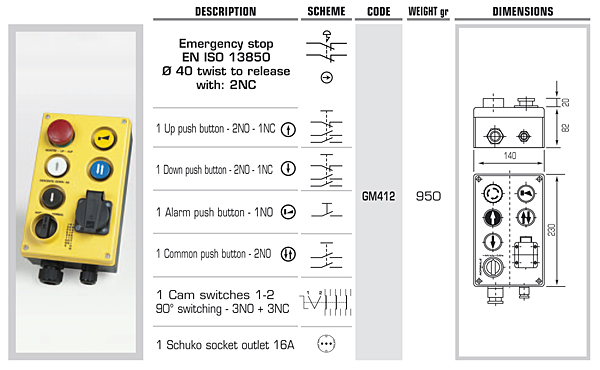 Are you an "Elevators Genius"?
Register your e-mail address
and be the first to receive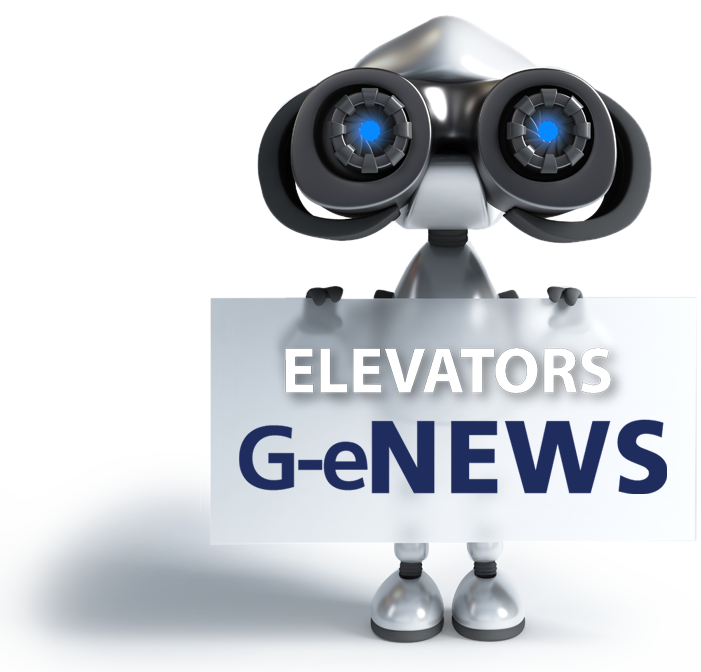 our latest updates !
Login to Sta.Ge HELLAS
VIP area
Design
Ι
I
Produce
I
Ι
.
Offer
High Quality Products & Services