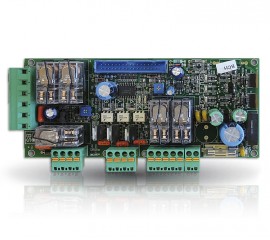 .
.
.
.
.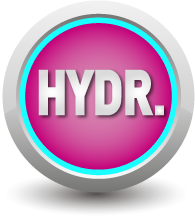 .
.
.
.
The ELCO SMART AUXILIARY HYDRAULIC MOVEMENT board is a well sophisticated device that takes over all the necessary driving for hydraulic installations, i.e. main power conductors, direction solenoid valves, emergency rescue solenoid valve by interconnecting to the ELCO SMART CONTROLLER board. Has introduced an alternate main power conductor driving method with solid state parts for ensuring the elimination of AC contacts sparks on potential auxiliary driving relays for power contactors and hydraulic solenoid valves. The modern design consisting of a hybrid of SMT and through-hole parts, offers a very attractive and reliable construction for maximum endurance. All auxiliary relays are quality assured and chosen with a maximum operation life of 100M (100.000.000) cycles.
Technical Features
Compact design with SMT (Surface Mount Technology) parts for all necessary signaled hydraulic valves control, ensures small size and low cost
Quality power management parts as relays, are used for ensuring maximum device endurance
Main power contactors are driven with solid state (non mechanical) components for elimination of  auxiliary relays contacts failure
Built-in emergency rescue hydraulic valve driving with voltages transition and constant safety series circuit monitoring
Constant valves operation current monitoring
Power Supply
Input supply voltage:
48-60VAC
Maximum current absorption:
450mA
Valves Control
Valves type:
Solenoid actuated
Operating voltage:
48-60VAC
Max. operating current:
5A
Power contactors control
Driving type:
Power triac
Operating voltage:
60-220VAC
Your ELEVATORS GENIUS partner !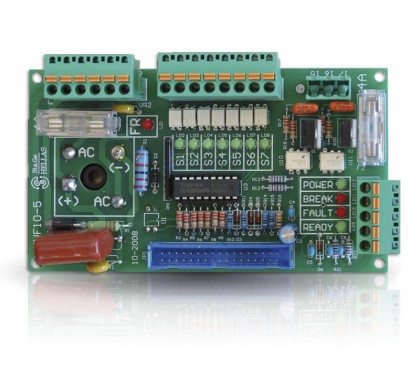 Move VVVF board is used (in co-operation with lift controller's main board) for the smooth operation of VVVF modules in electric lift systems.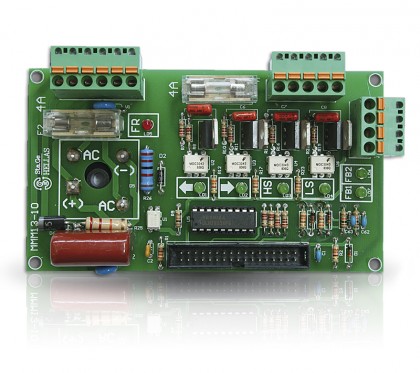 Move 2-Speed Board for electric operated lifts.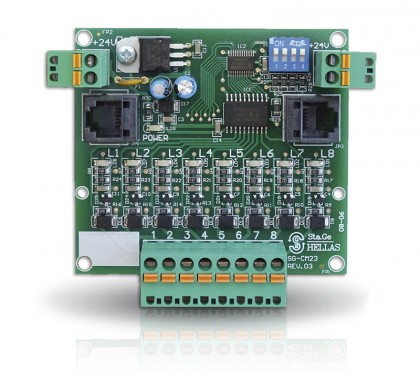 Calls board for hydraulic and electric operated lifts.

Are you an "Elevators Genius"?
Register your e-mail address
and be the first to receive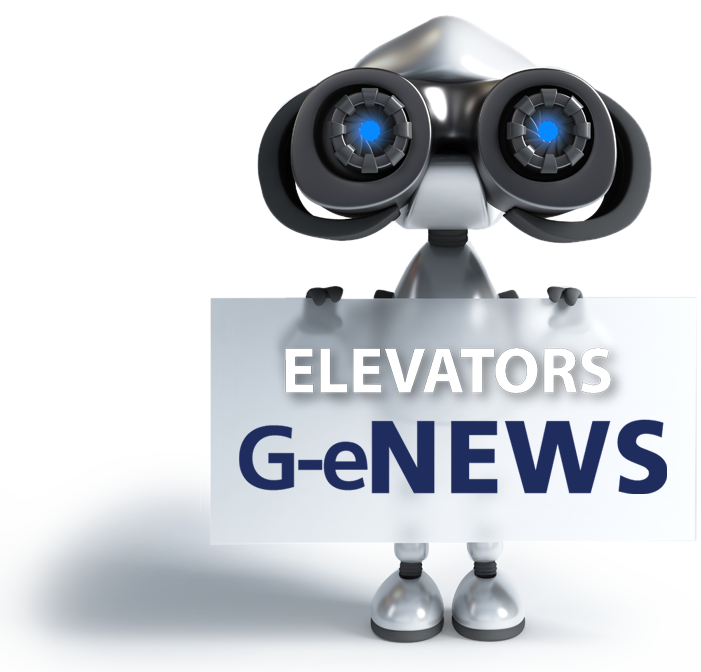 our latest updates !
Login to Sta.Ge HELLAS
VIP area
Design
Ι
I
Produce
I
Ι
.
Offer
High Quality Products & Services