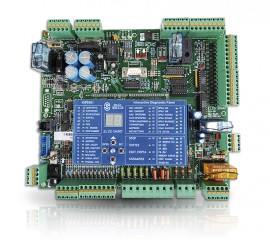 .
.
.
.
.
.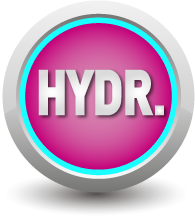 .
.
.
The ELCO SMART CONTROLLER board includes everything a lift needs for a safe and reliable operation. It incorporates a very easy setup mechanism for effortless adjustment of all lift's operating parameters through a clever LCD display programming device and optional, through data modem or PC. It is equipped with a latest technology RISC controller, especially designed for noisy environments like a lift's machinery room, which is responsible for all installation's activity. The most important is the price to quality ratio that ensures client's satisfaction through overall cost and reliability final details. The easy to adopt capability feature is the most interesting characteristic of ELCO SMART CONTROLLER board. It is used for all possible lift variations with a special designed auxiliary board for each occasion (hydraulic, electric, VVVF).
Technical Features
18VAC, 50-60Hz single power supply, with integrated stabilized rectifier for feeding 24VDC requirements (internal circuits, external auxiliary boards).
Integrated mains phases surveillance for correct voltage and sequence.
Intelligent battery charger with constant monitoring and maintenance feature.
Well short-circuit protected driving outputs for indications and other uses.
Built-in watchdog for earth leakage in two levels.
External detachable programmer for easy parameters adjustments, monitoring all system's data in real time action and stored failures of the operation.
Built-in user's interface monitor for easy acknowledgement of all important system's vital functions and special 2 LED display digits information feature.
Intelligent external communications protocol (SG-bus) with three wires, offers reliable operation with external indicators, button panels and display devices of the installation.

All possible installation variations are supported; hydraulic, electric, VVVF systems with only an auxiliary control board change.

Very low failures to operation ratio; thousands of operation hours guarantee the smooth and almost maintenance-free operation of the installation.

Complex installations (duplex, multiplex) are supported with CAN bus interconnection between the shafts.

Full conformation with all latest directives of EN 81-1-2.
Power Supply
Input supply voltage:
18-24VAC
Maximum current absorption:
1700mA
Battery charger
Battery type:
Sealed lead
Charging voltage:
14.8V at 35°C
Max. charging current:
500mA
Mains phase control
Max. voltage (L1, L2, L3):
400VAC
Monitor
Sequence, rotation
System temperature
Type:
On board
Sensor Operating limits:
-10°C to 65°C
Your ELEVATORS GENIUS partner !

Are you an "Elevators Genius"?
Register your e-mail address
and be the first to receive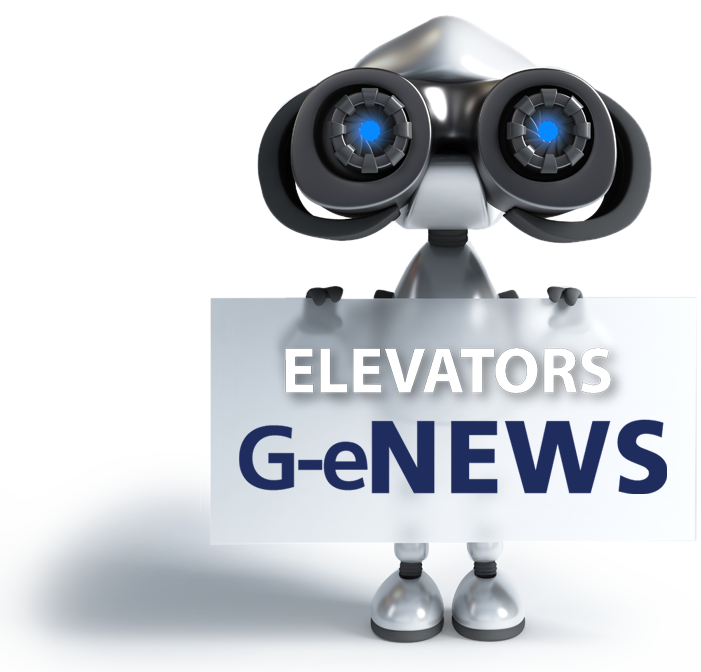 our latest updates !
Login to Sta.Ge HELLAS
VIP area
Design
Ι
I
Produce
I
Ι
.
Offer
High Quality Products & Services