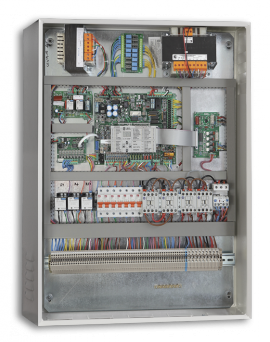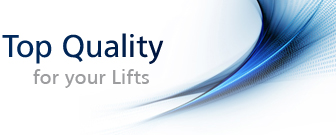 TYPE

 V.V.V.F.

SPEED

 Max 1,6m/sec

STOPS

 Up to 16

OPERATION

 Full Collective

COMMUNICATION

 SG Bus

(Optional)

The EL.CO Smart lift control system is an intelligent, flexible and cost effective controller. Thanks to its modular design it can be configured according to your requirements and permits you to have a fast and error-free installation. The integrated software with various diagnostic menus and self-test functions gives you the benefit of quick and easy troubleshooting and rank the EL.CO Smart controller as one of the most advanced solutions in the lift market.
European Standards
Manufactured with branded and certified raw materials
EMC tested and verified
Certified with CE
Compatible with European standards and Directives for Lifts
EN 81-1/2, EC 95/16, EN 81/70, EN 81/28, EN 12015, EN 12016, EN 50178, PUBEL
User friendly manual for installation, wiring and tuning
2 years warranty
Cabinet and Dimensions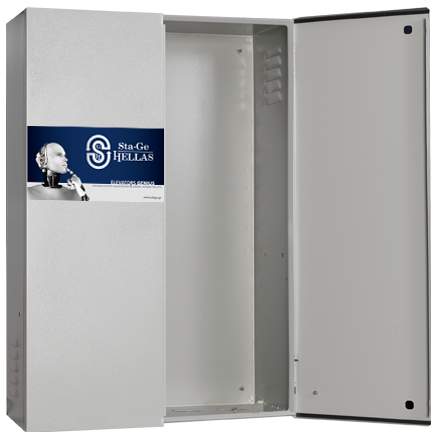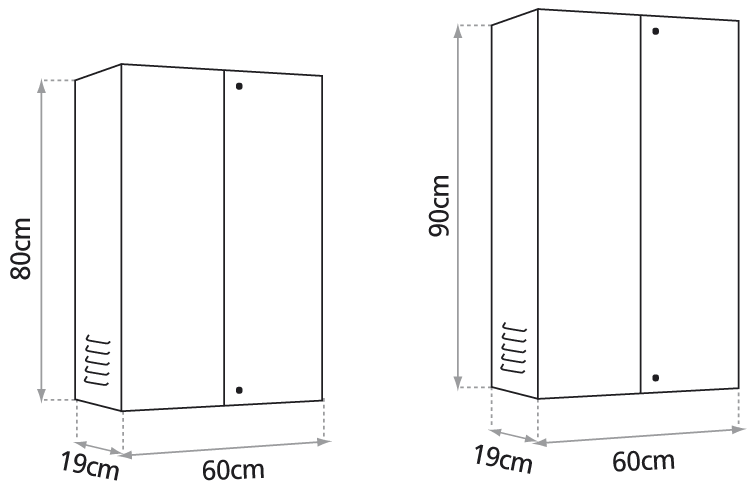 TYPE
BOX DIMENSIONS
(Width x Height x Depth)
 9KW-16KW
60 x 80 x 19 cm
 18KW-45KW
60 x 90 x 19 cm
Your ELEVATORS GENIUS partner !

Electric type controller for 1 Speed or 2 Speeds motor
Up to 16 stops
Speed: Up to 1,6 m/sec
Full Collective, Down Collective, Non selective-collective operation
Serial communication with car and landing operation panels (optional)
Simultaneous operation of two or three automatic doors without magnetic sensors
Long life time for all utility relays
Interface panel with LED's that permits you to check the status of the lift at a glance
External programmer for adjusting parameters with password access
English language menu options
Intelligent battery charger
Environment temperature control and relay to control the phase sequence included on the controller
Motor temperature control
Real time clock
Lift diagnostics – saves the last 100 errors to facilitate maintenance and repair
Indicators operation voltage is 24VDC common
Ground leakage is controlled in two levels, instant and continuous.
Three-phase operator for sequence, voltage and symmetry
Εlectronic protected from short circuits all inputs and outputs from the main board
Feedback from main conductors and motor brakes
Automatic rescue operation with UPS (optional)

Click here to download
the product's CE certificate
Click here to download
the product's brochure
PDF Download
PDF Download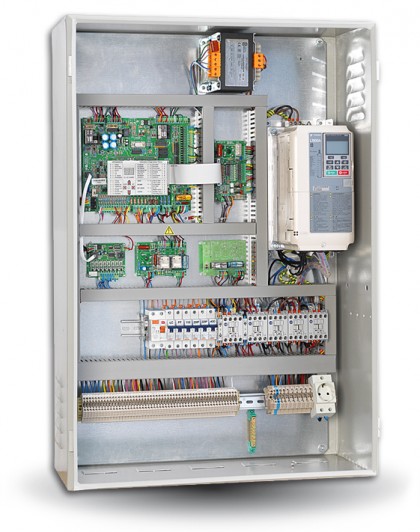 High-tech lift controller of "EL.CO Micro" product series with V.V.V.F.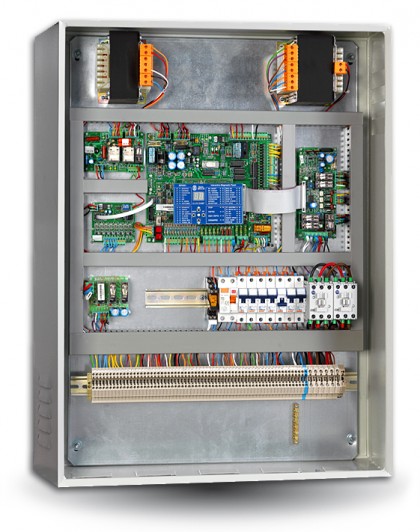 Lift controller of "EL.CO Smart" product series for hydraulic lifts (all types of valves-Blain, Bucher, GMV etc.).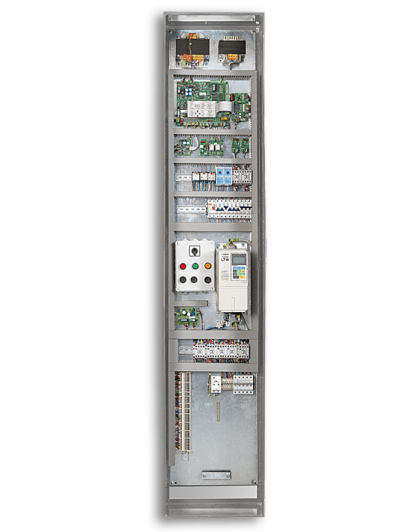 MRL Lift controller of "EL.CO Smart" product series for machine roomless applications (with automatic/manual evacuation).

Are you an "Elevators Genius"?
Register your e-mail address
and be the first to receive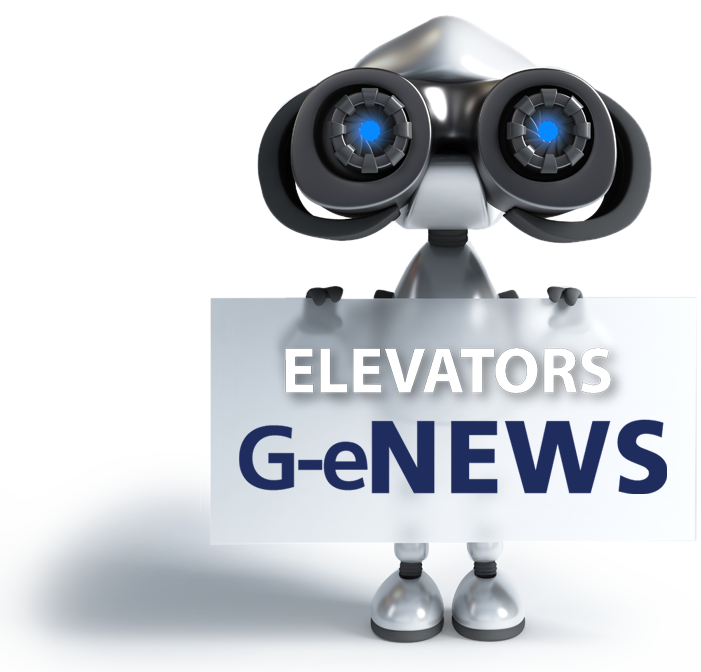 our latest updates !
Login to Sta.Ge HELLAS
VIP area
Design
Ι
I
Produce
I
Ι
.
Offer
High Quality Products & Services